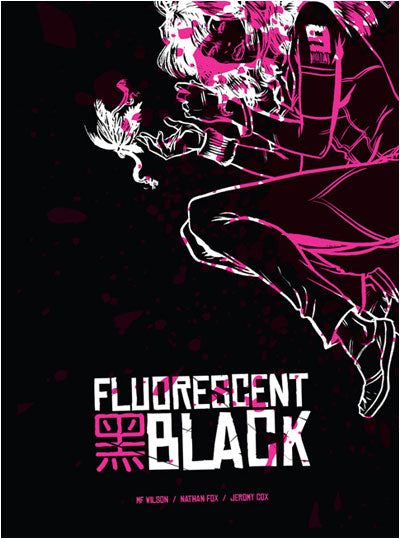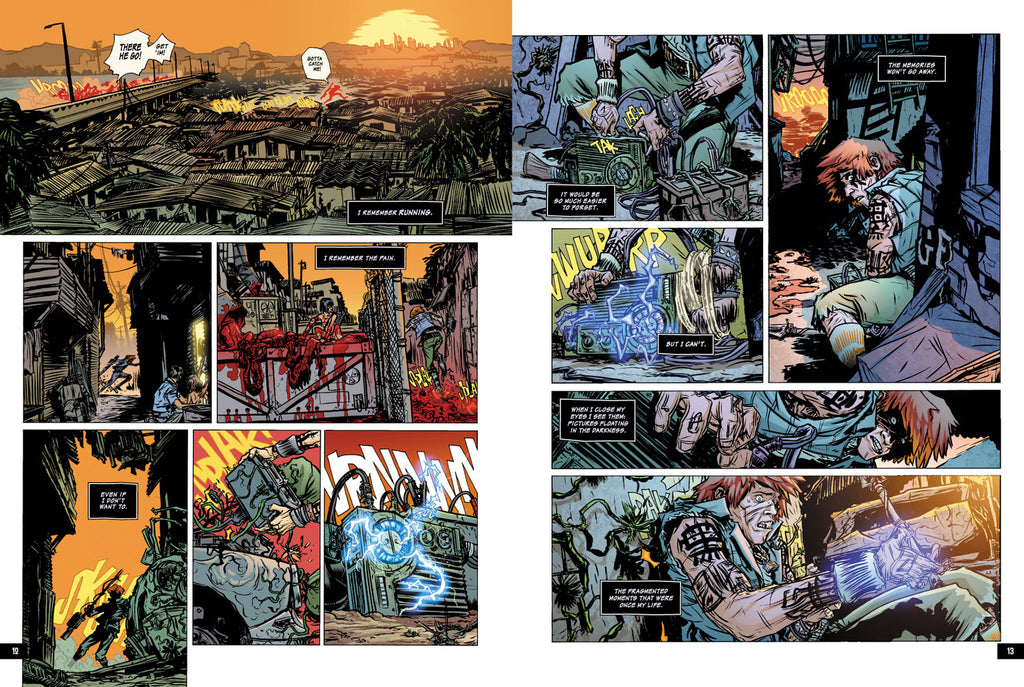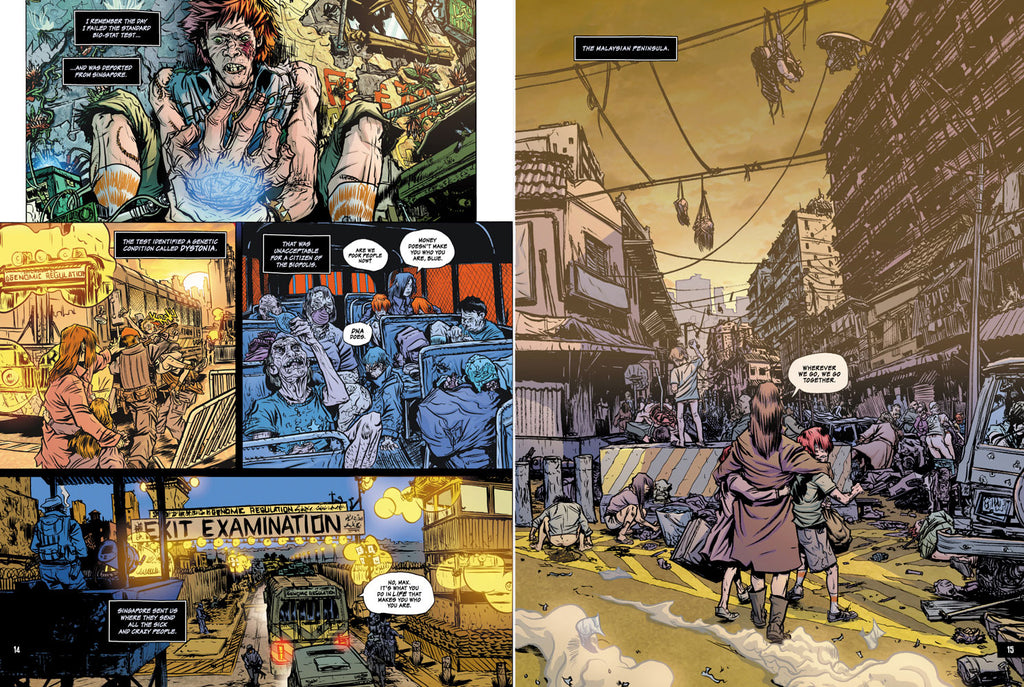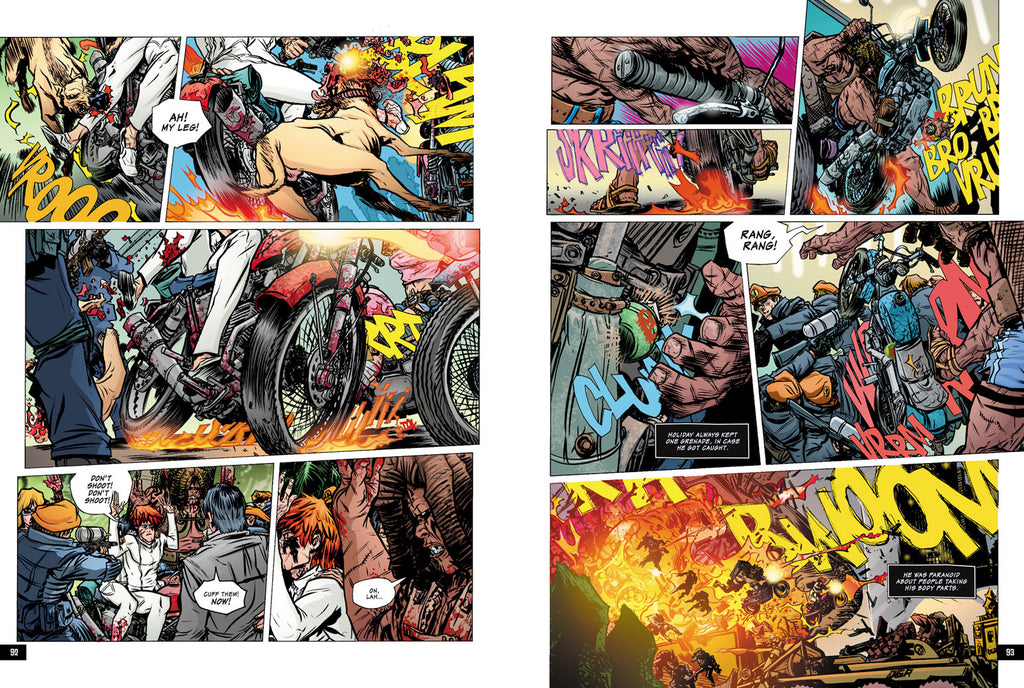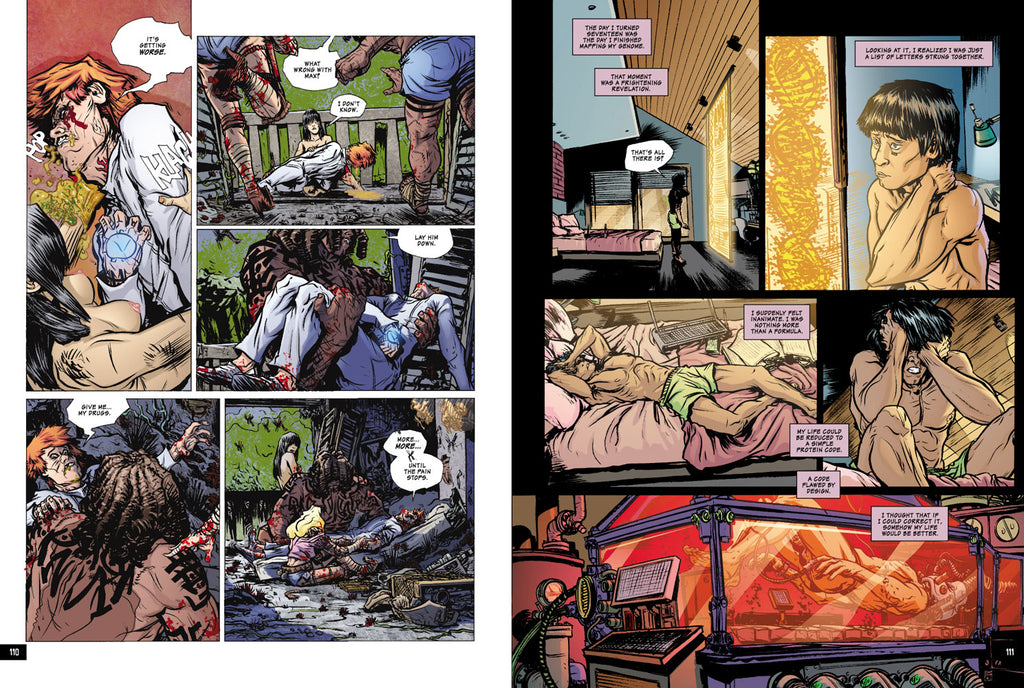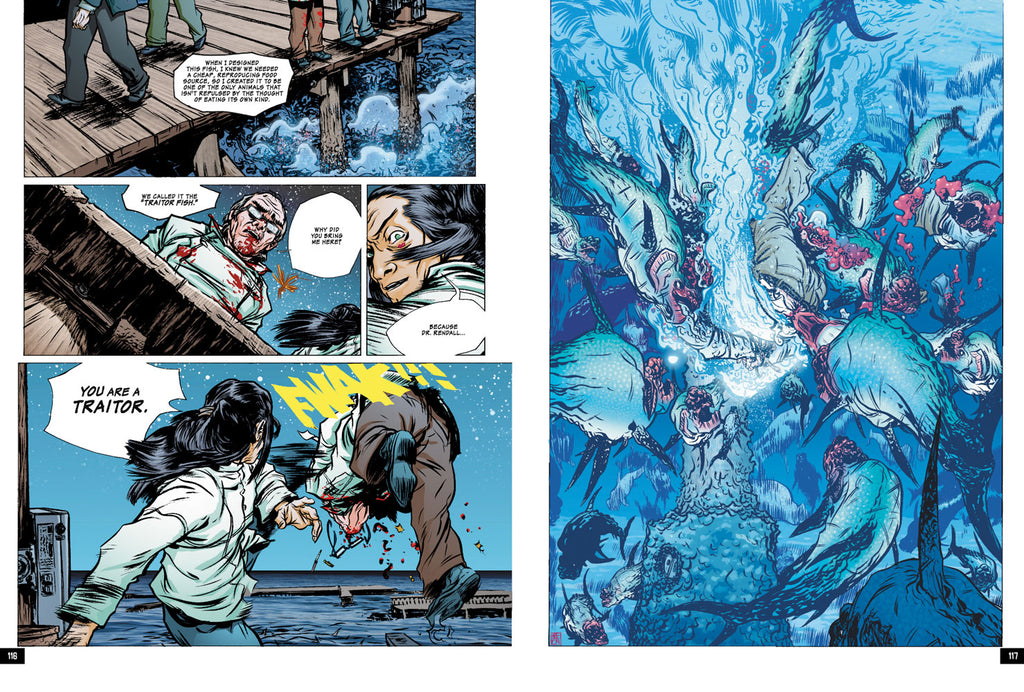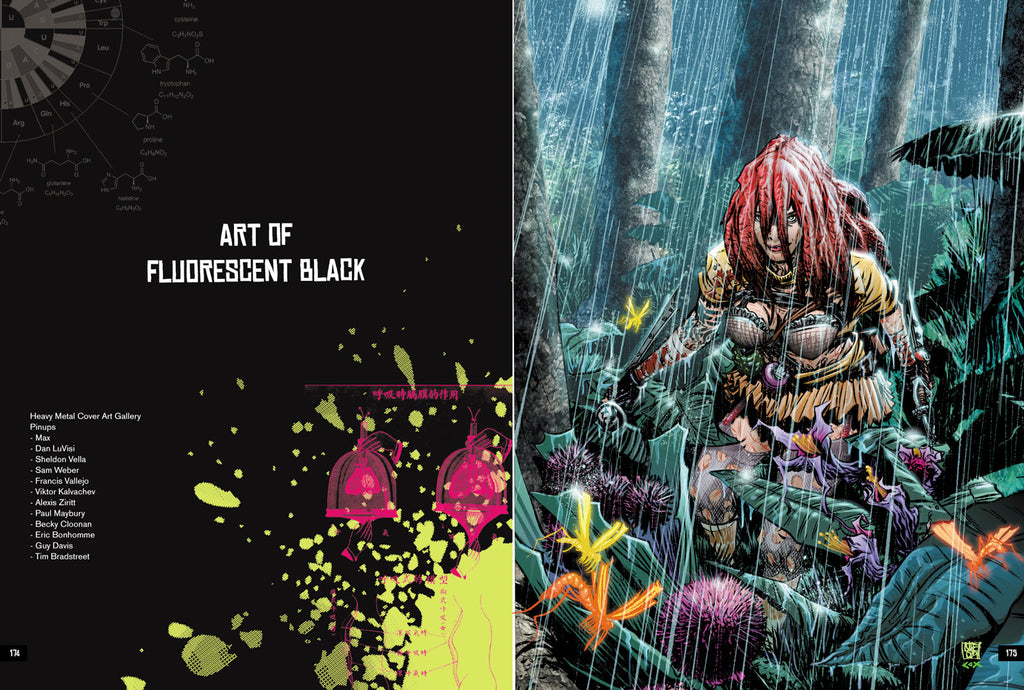 Zoom the image with the mouse
SIGNED Fluorescent Black Soft Cover
Signed by MF Wilson and Nathan Fox!
MF Wilson / Nathan Fox / Jeromy Cox
Soft Cover
196 full-color pages
12 3/4" x 9 1/2"
A visceral ride through a bio-punk future where life is cheap and death is the only way out.
Welcome to 2085, the year of the rabbit.
Fluorescent Black takes the reader into the hard-hitting dark future of South East Asia where gene-tech has divided humankind into two races: the rich, healthy Superiors and the sick, crazy Inferiors. These two races live in neighboring cities separated by a heavily fortified border.
A superior named Nina is the test model for cutting edge genetic designs. She is a paragon of physical and mental health: her brain and body represent billions of dollars worth of corporate research and development. During a bio-terrorist attack, Nina is kidnapped by a street gang and taken across the border into a ghetto full of man-made splice animals, psychopathic hookers, drug addled freaks, deadly insects, poisonous ecosystems, and abandoned tenements.
When the corporations tighten their dragnet, the gang quickly discovers that this is no ordinary captive... but she may be the key to solving all of their problems.