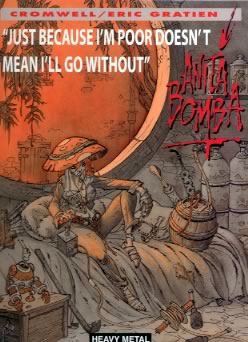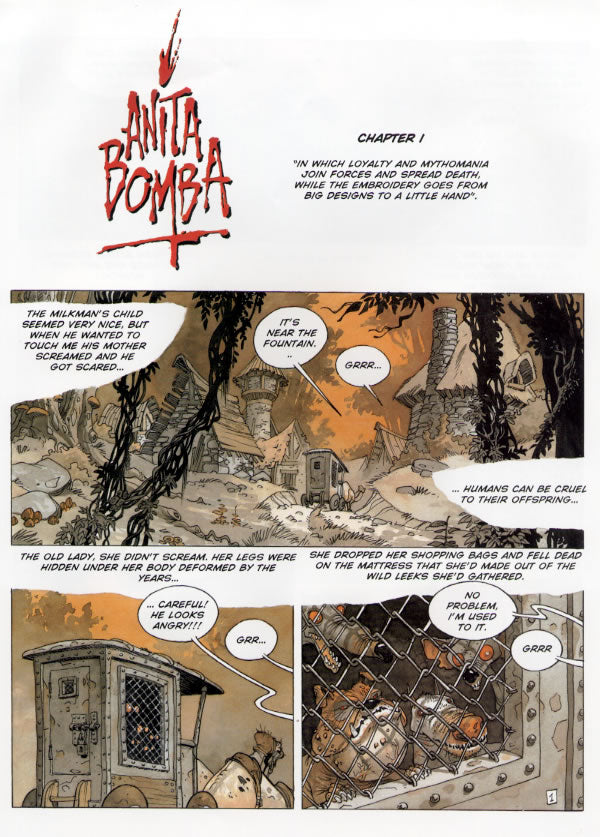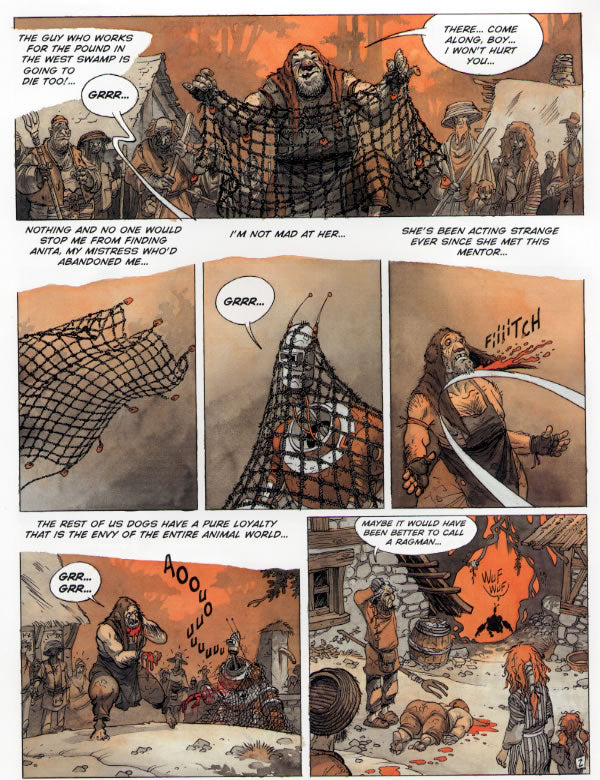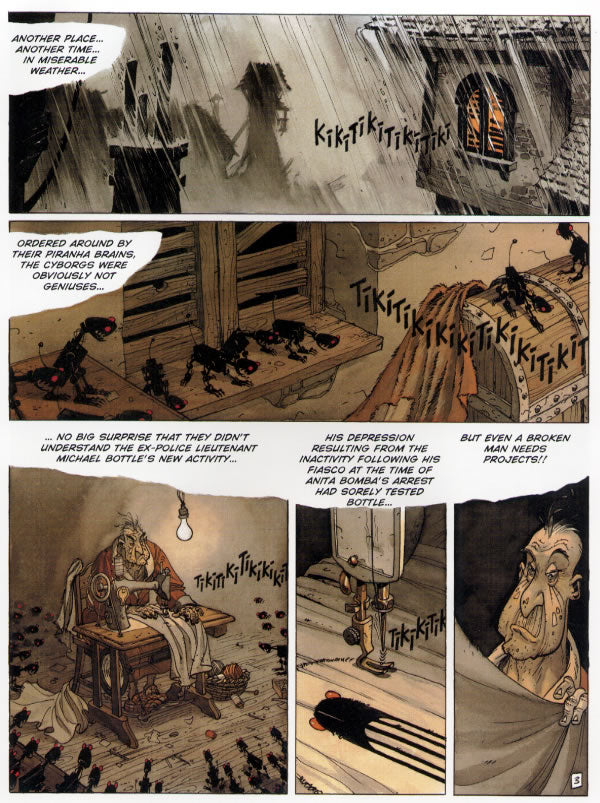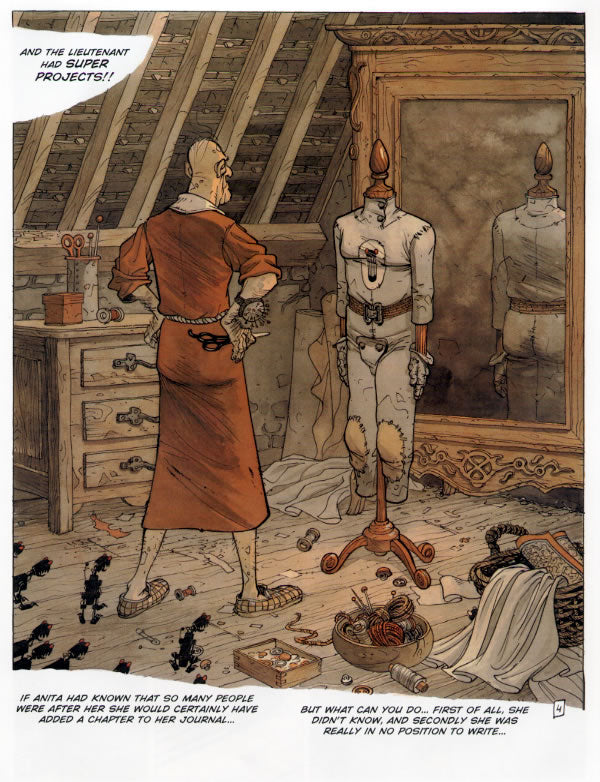 Zoom the image with the mouse
Anita Bomba #2
... Just Because I'm Poor Doesn't Mean I'll Go Without"
2nd of a 5 part series
By Cromwell R Gratien
Accompanied by "Mentor" and SIG 14, Anita goes off in search of Kamala, the Empir's gold reserve. They bump into the chief of the Venus Revolution - an old sparring partner of Menotr's - who is also attracted by the spoils. They then find themselves unwillingly signed up with the rebels.
44-page hard cover with full-color!