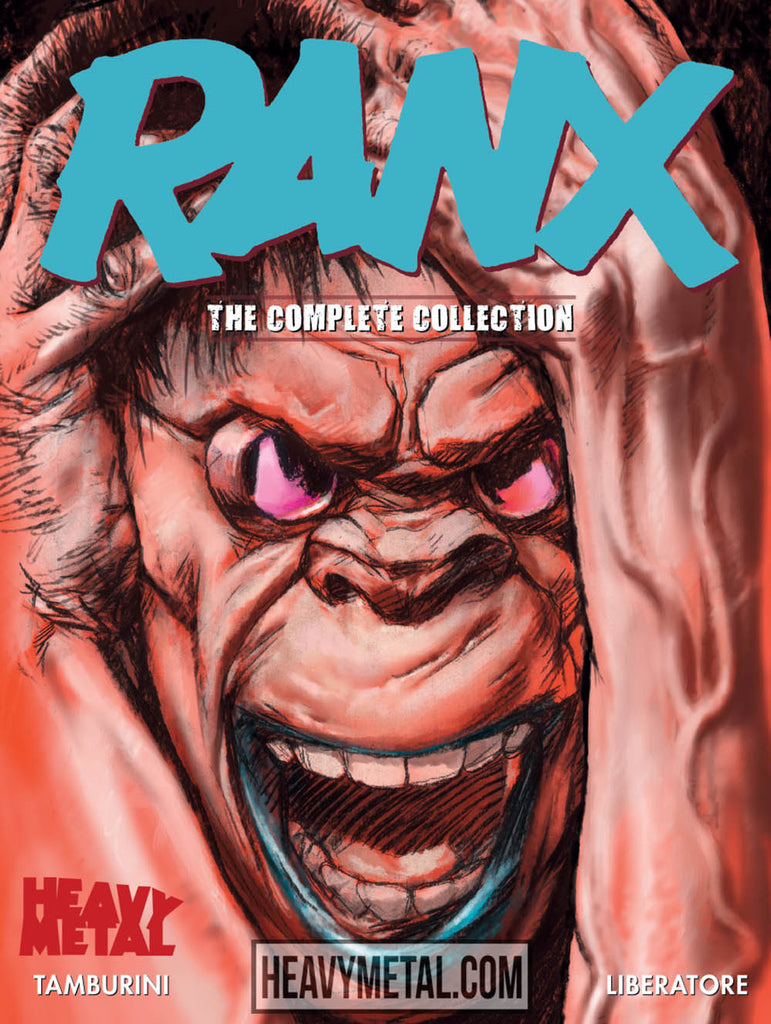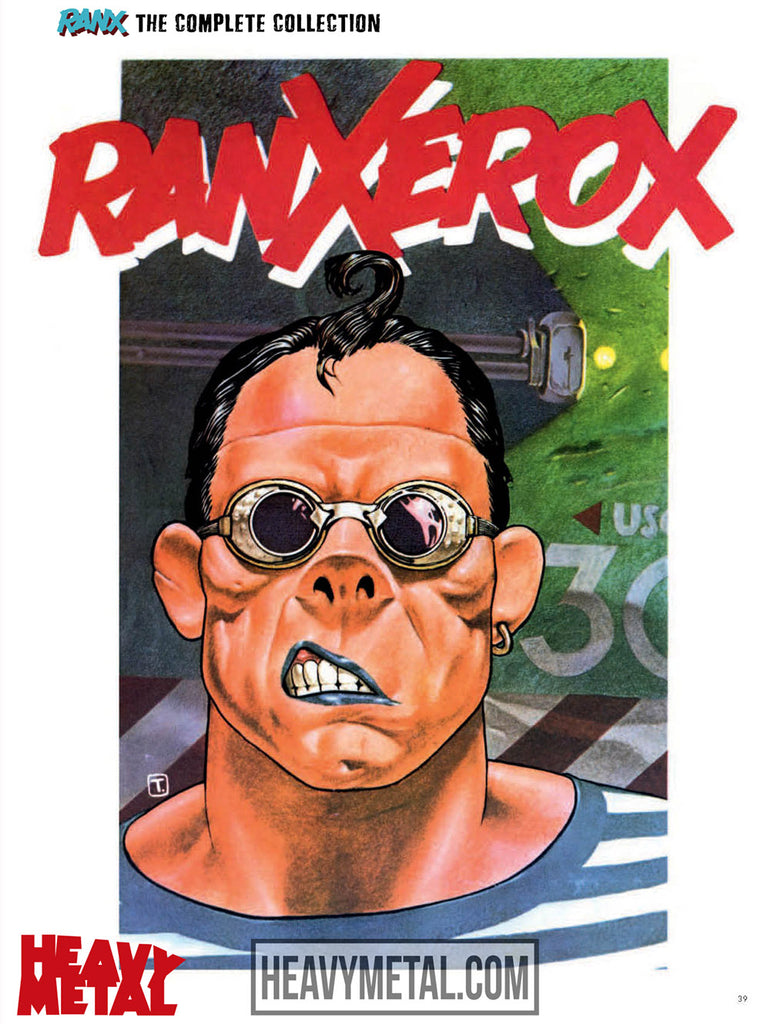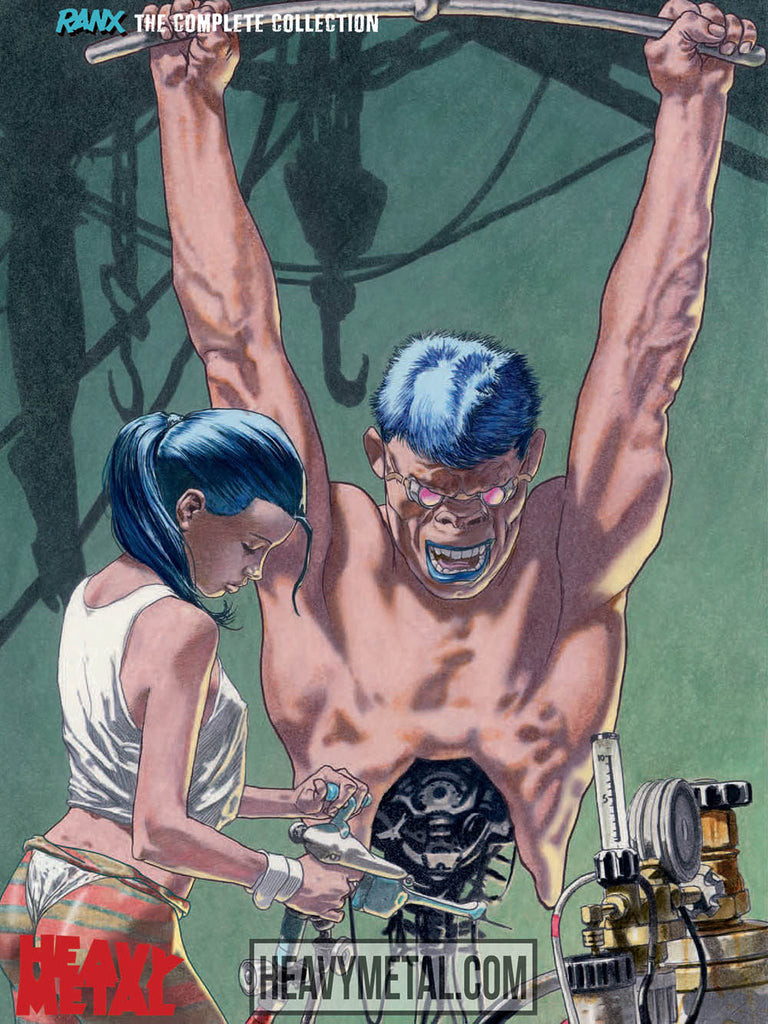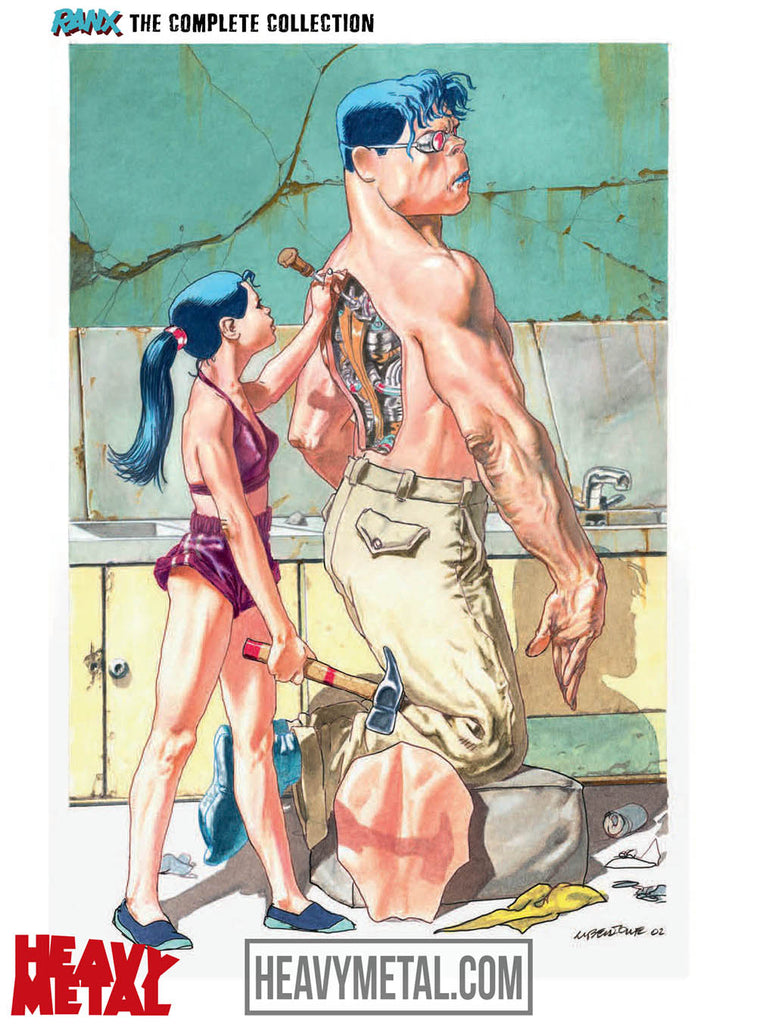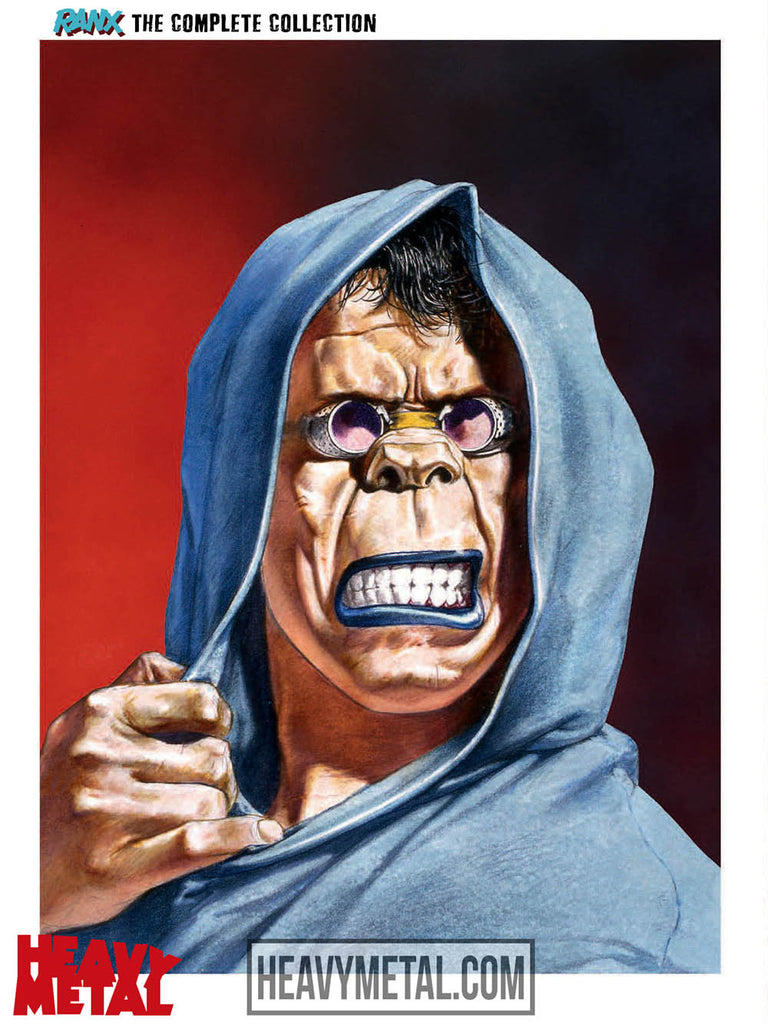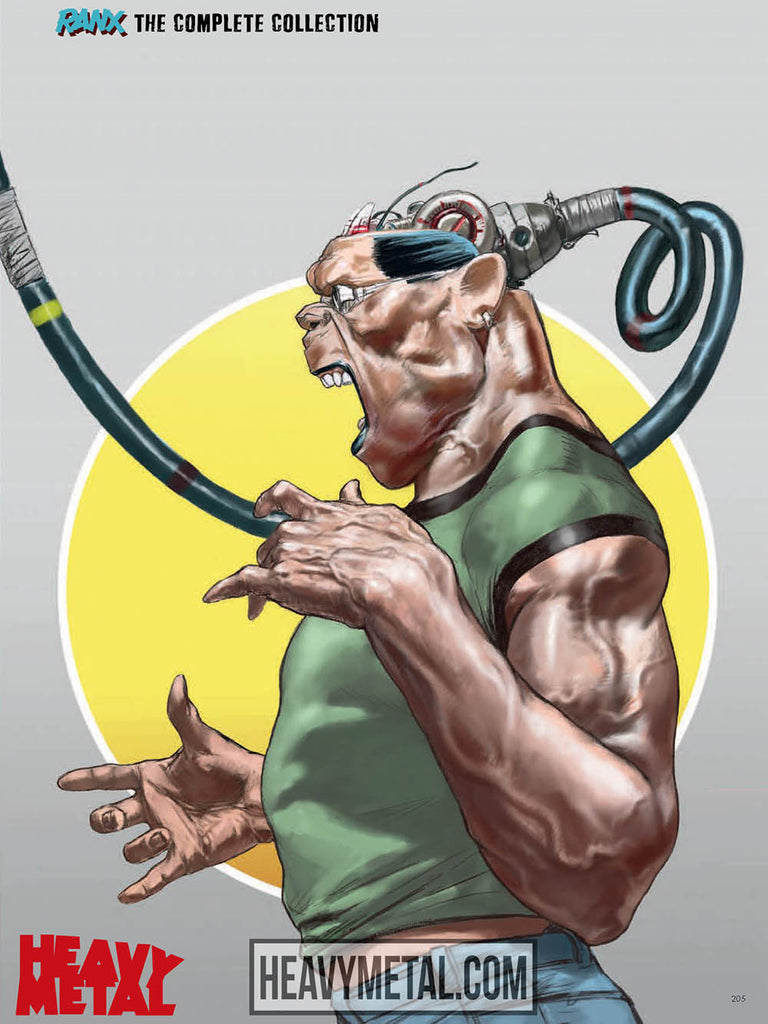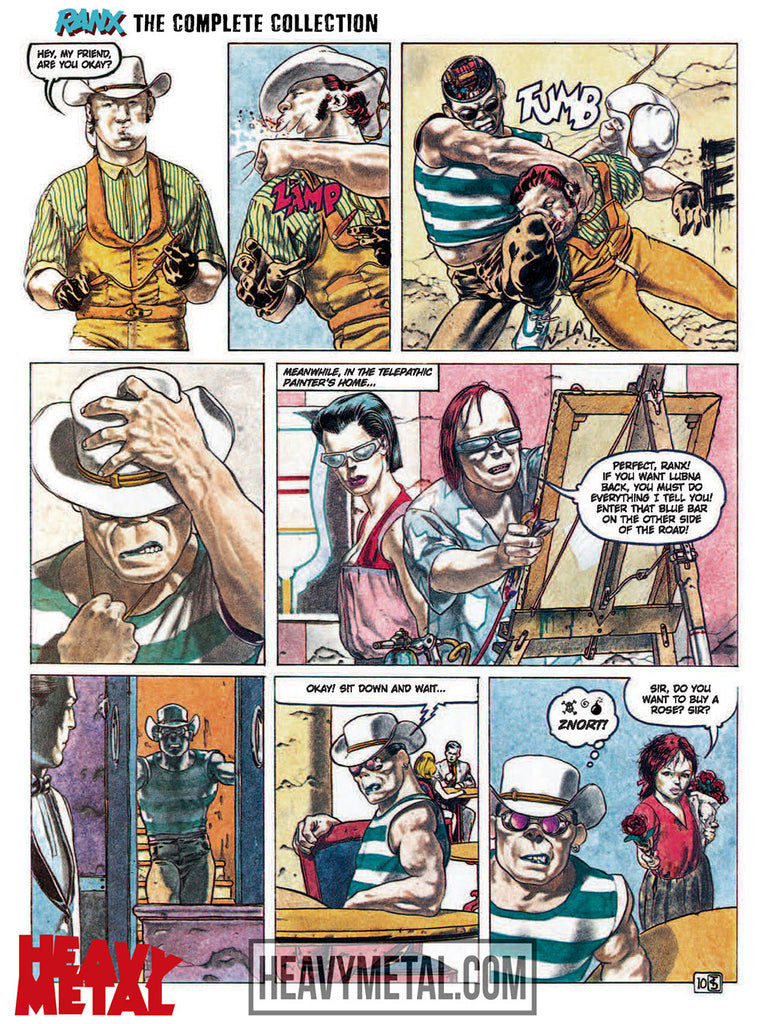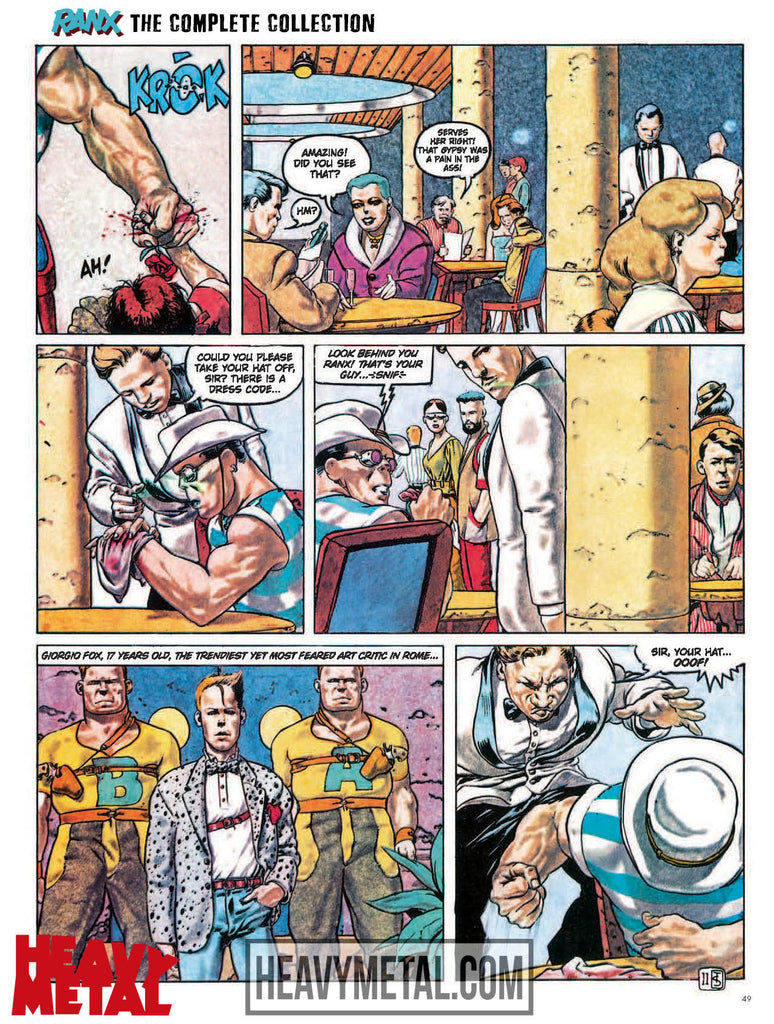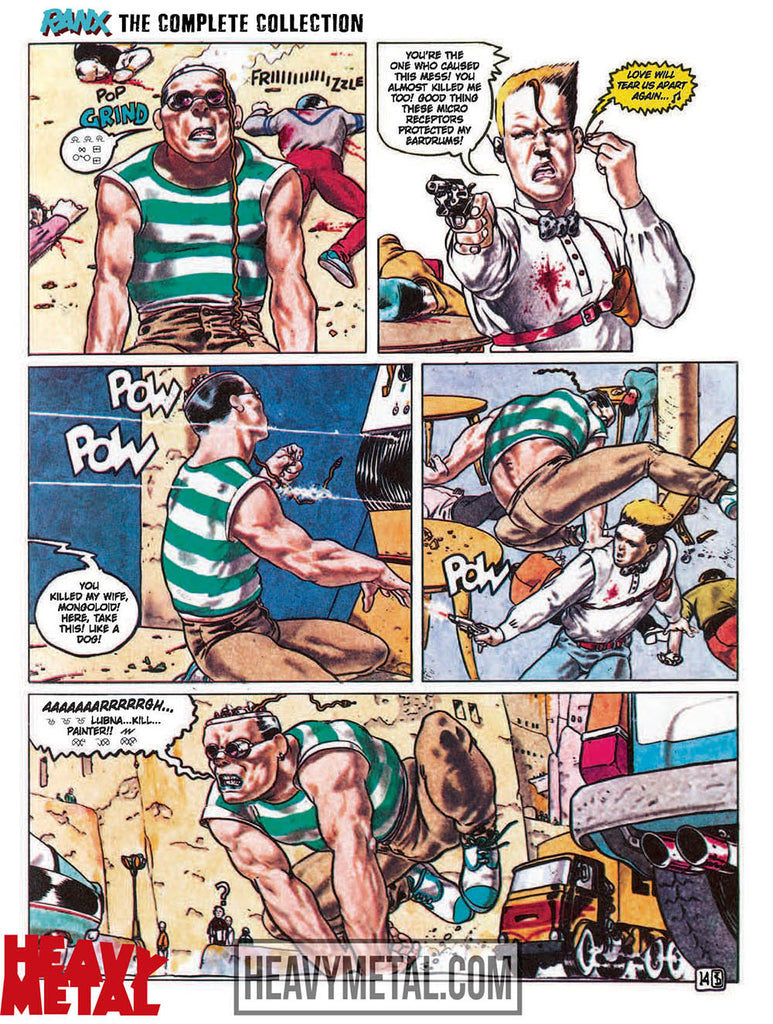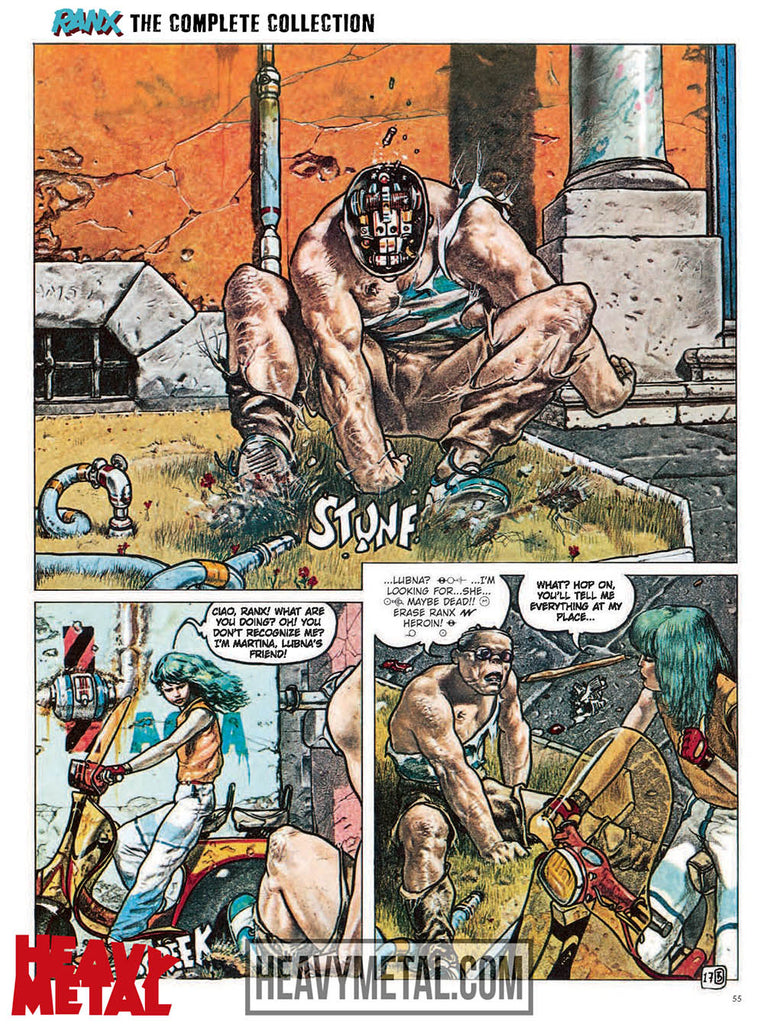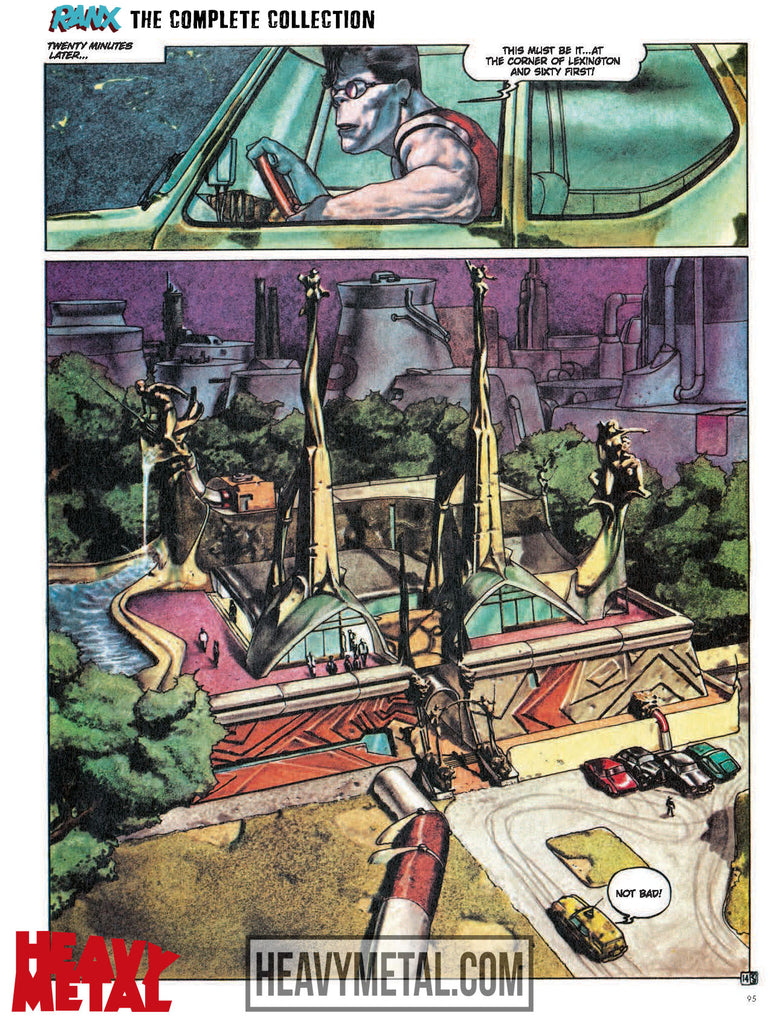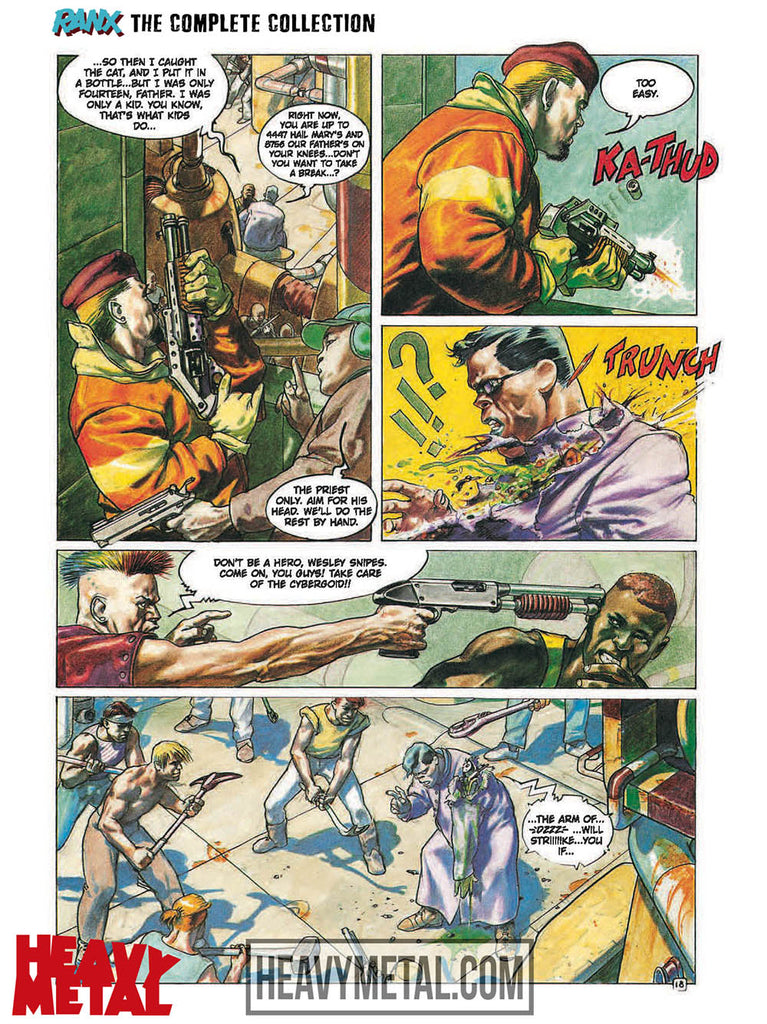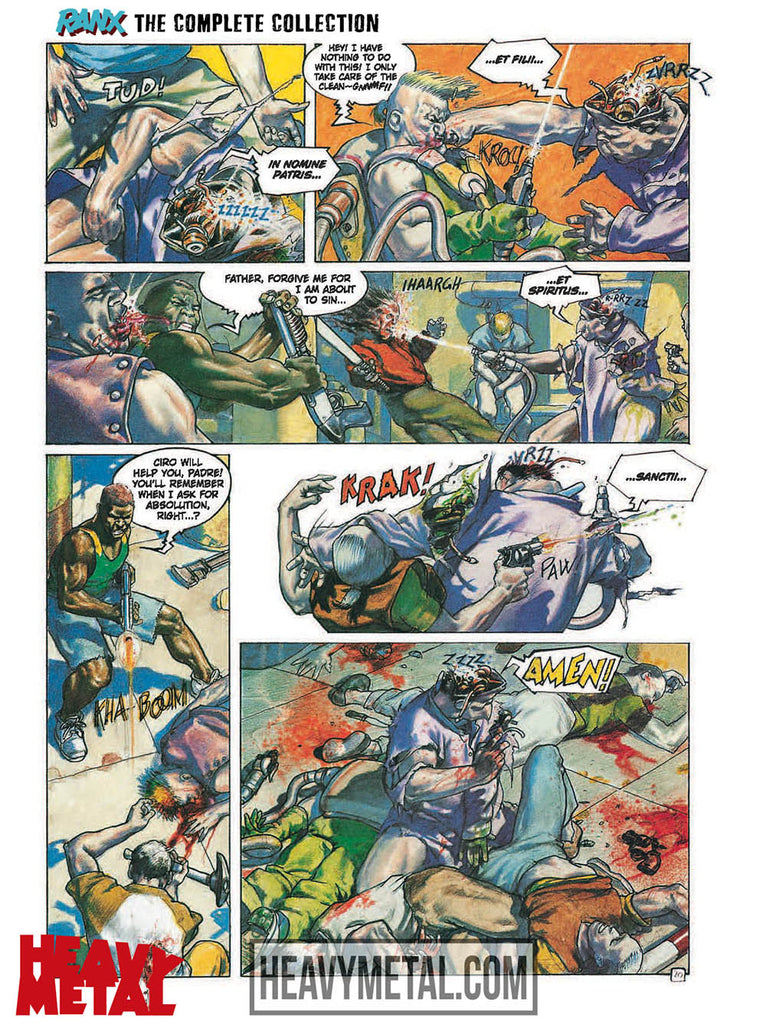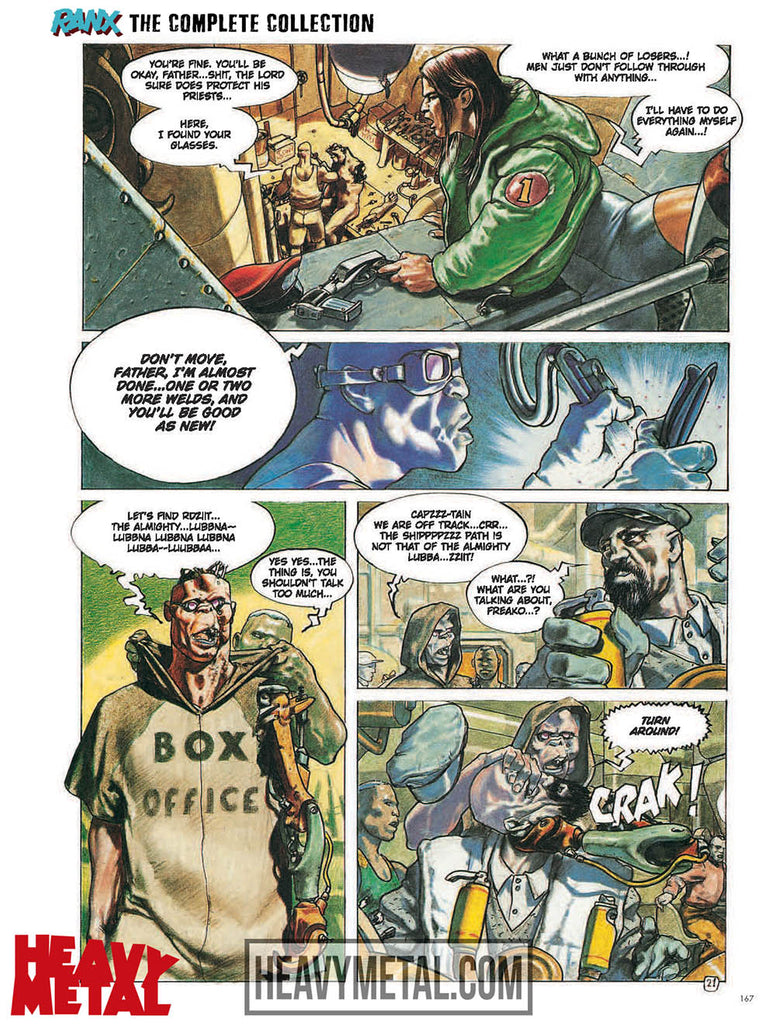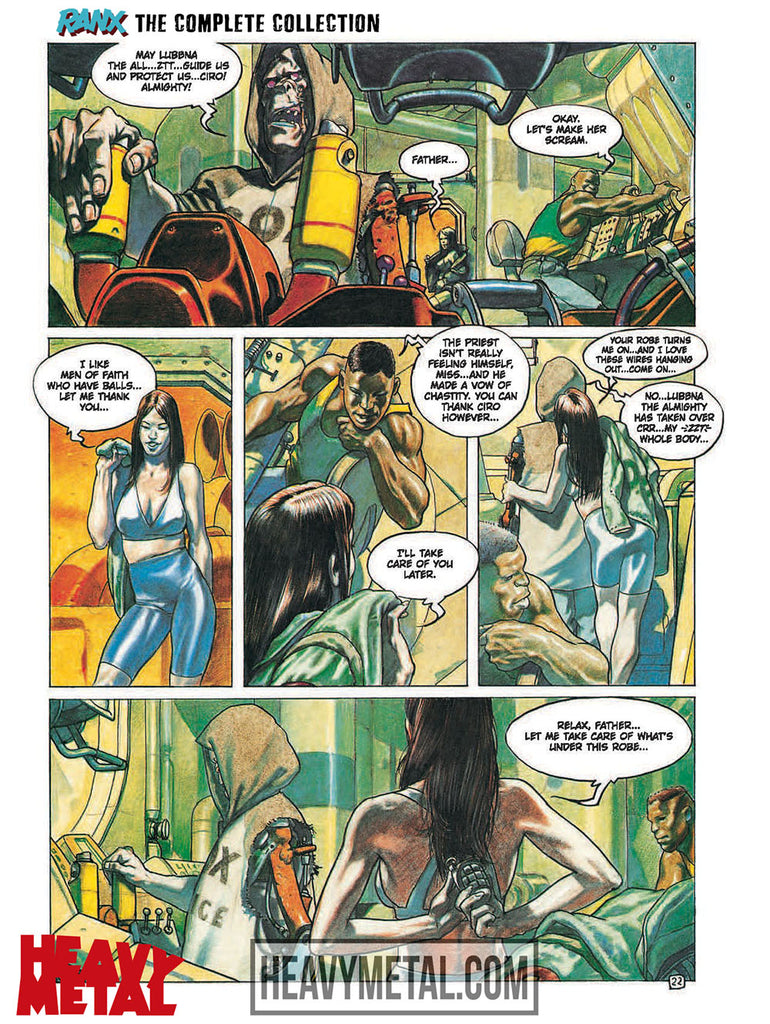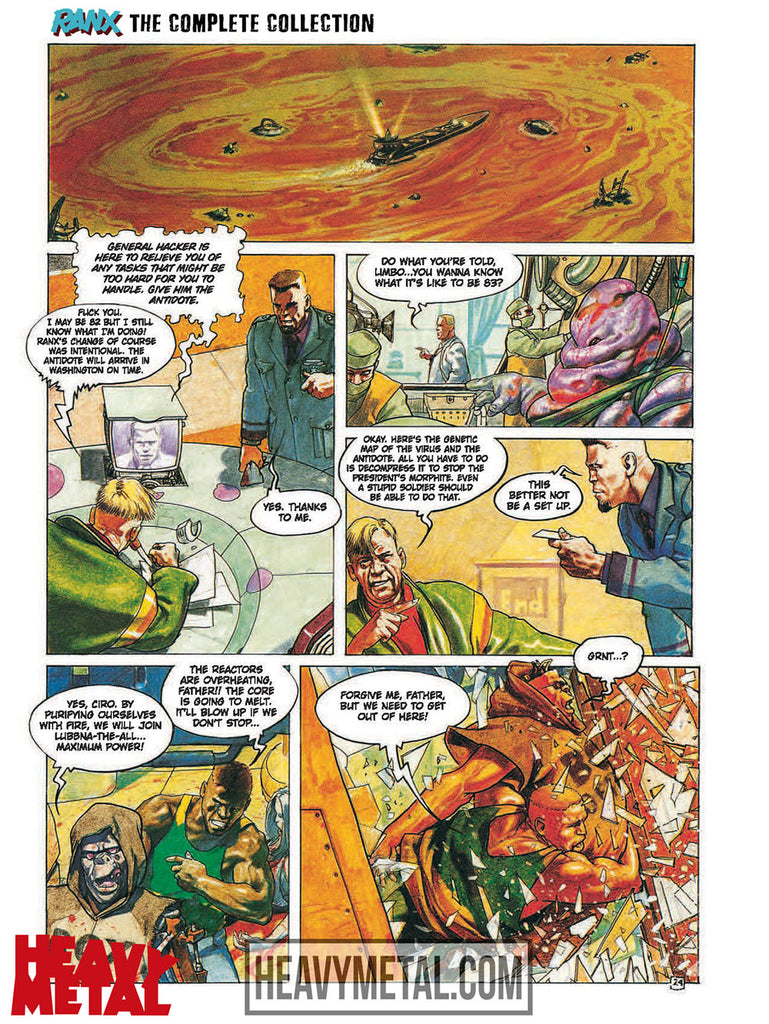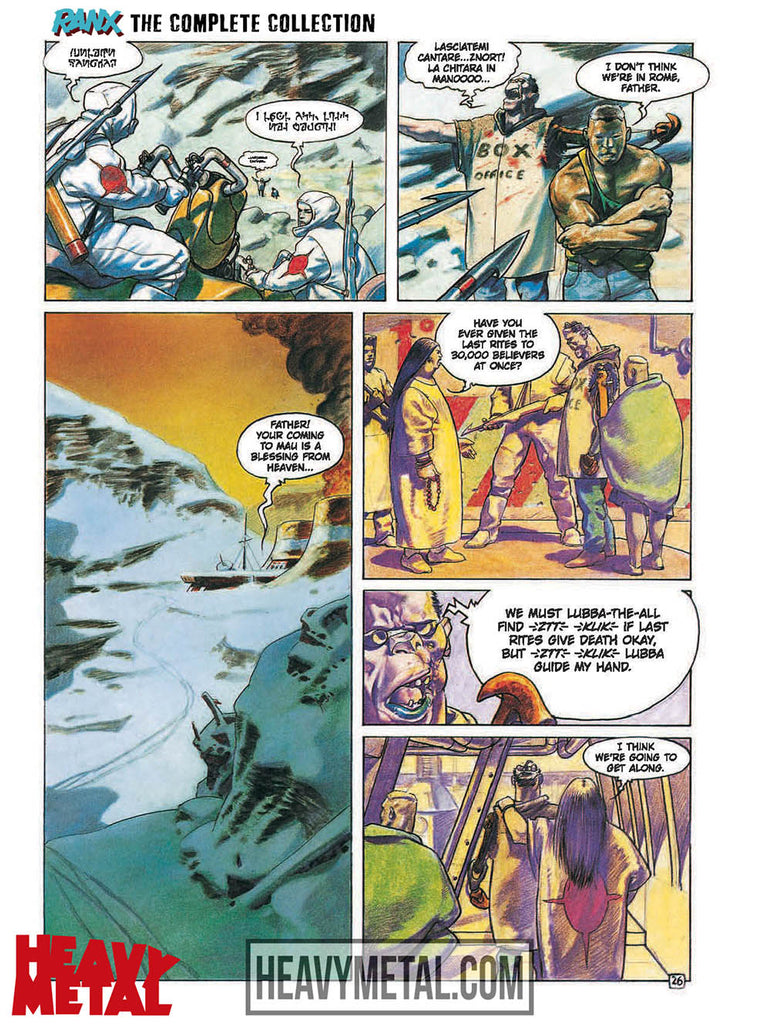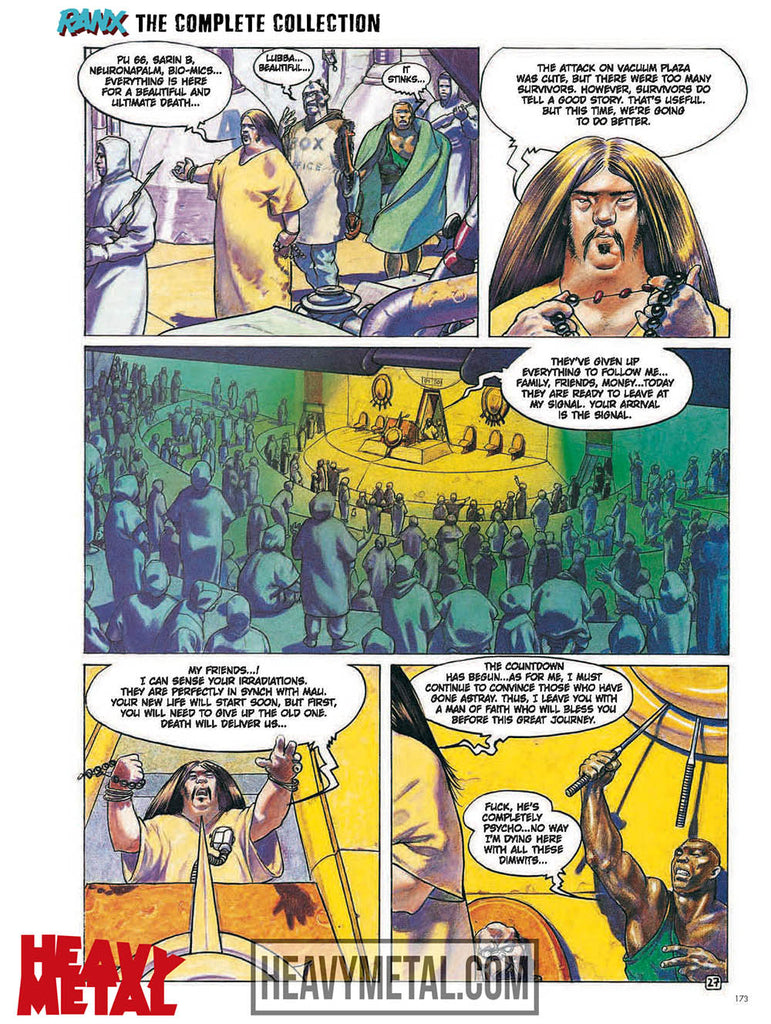 Zoom the image with the mouse
RANX: The Complete Collection
Due to Covid-19 Our printer that handles Hard Cover Books has pushed our timeline to fall 2021 for the Ranx Collected Edition. We apologize for this inconvenience
Ranx:The Complete Collection is a 208 page omnibus featuring the entire RanXerox library.

Ranx, the Italian science fiction graphic novel series by Stefano Tamburini and Tanino Liberatore, follows a bizarre antihero, Ranx, a mechanical cyborg made from discarded photocopier parts. After an unfortunate short circuit, he becomes the victim of fabricated feelings of love for his girlfriend Lubna, a brat, who is permanently high and has an abominable temperament. In a world that is a parody of contemporary society, featuring decadence, consumption, and selfishness, Ranx lives on as the epitome of true love. He is the last "knight in shining armor". Ranx is a colossus in a world of savages, but don't look for hidden meaning in these epic stories: they are merely a pretext for a lethal dose of cyberpunk, gratuitous violence, and eroticism. The amazing hyper-realistic art of Liberatore may shock and disturb you.
This book features the entire RanXerox collection that was serialized in Heavy Metal Magazine from 1983-1999, "Ranx in New York", "Happy Birthday Lubna", "Be Bop Lubna", "I, Me, Mine Incorporated", "Amen" and "I, Robot".
This collection also includes never before seen early strips, "Ranx The Thug" and "Modern Dance". A Gallery contains covers, pin-up art and sketches.