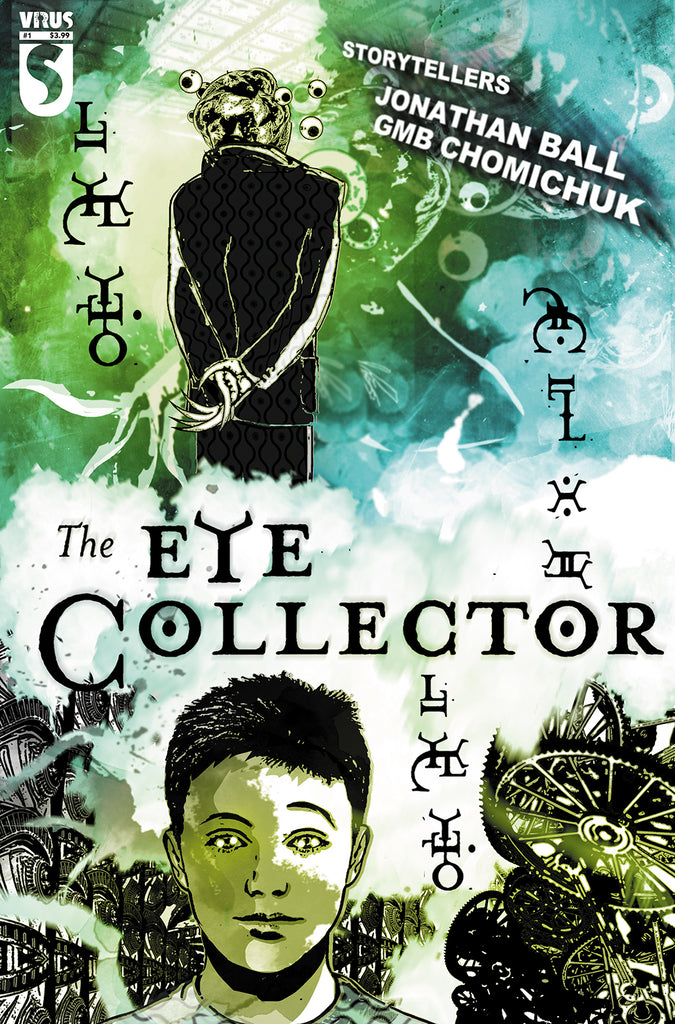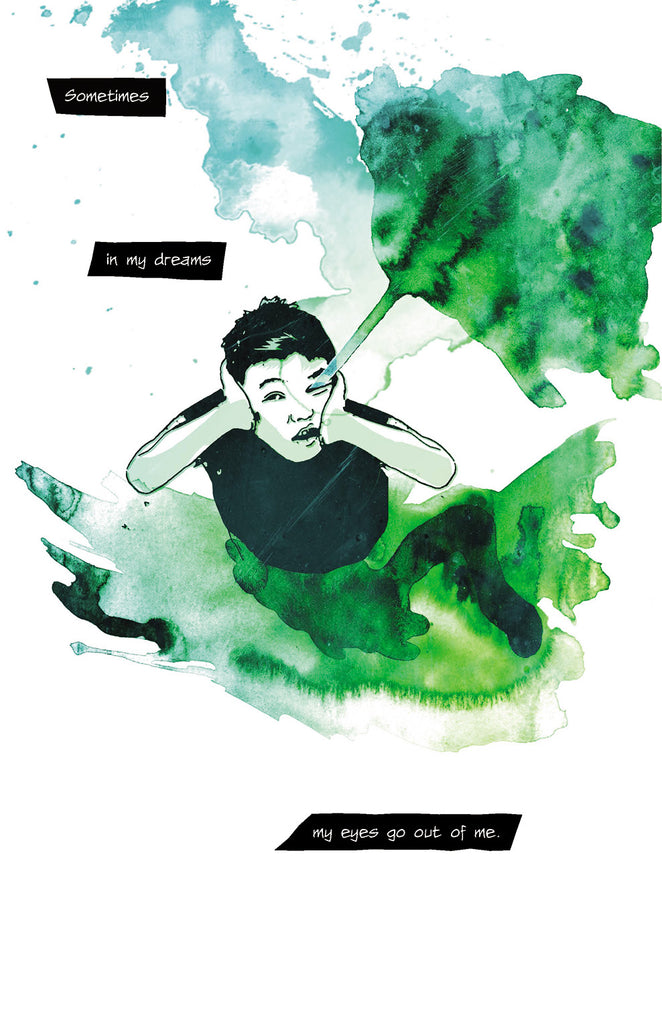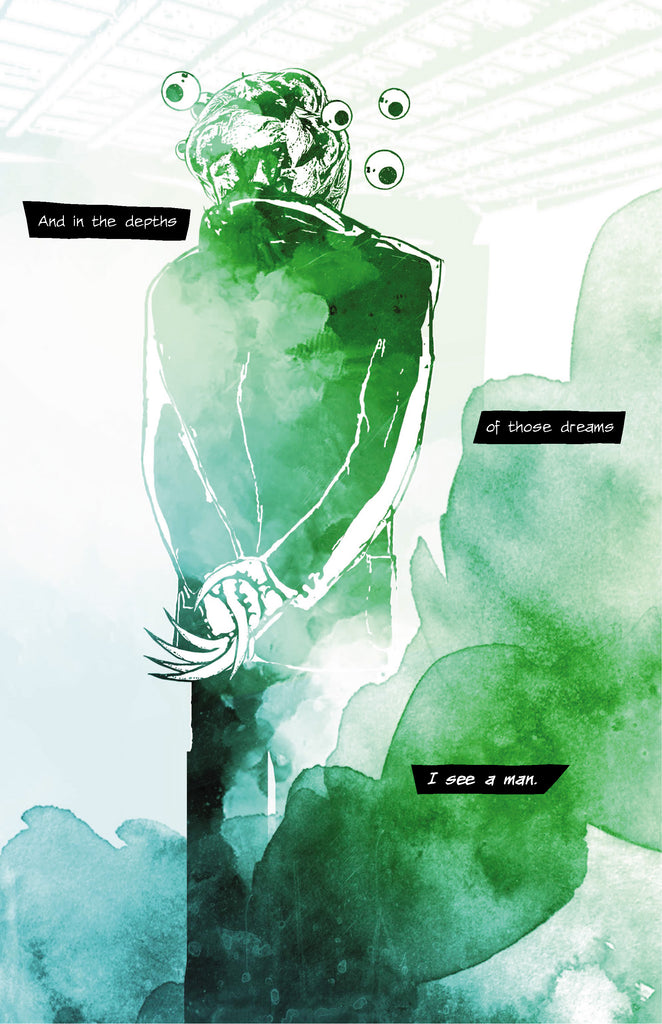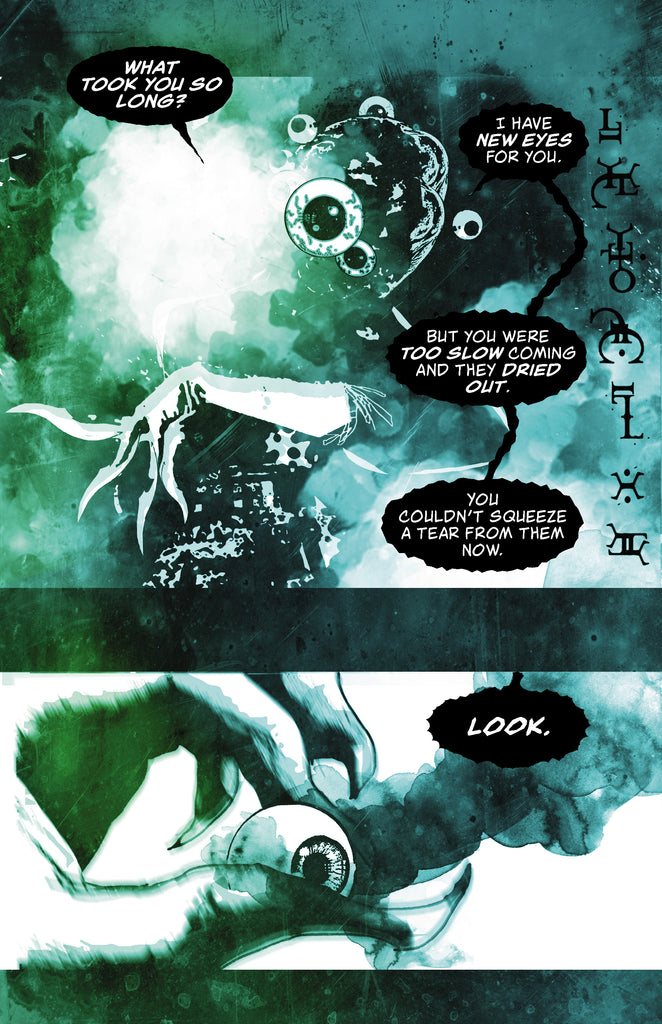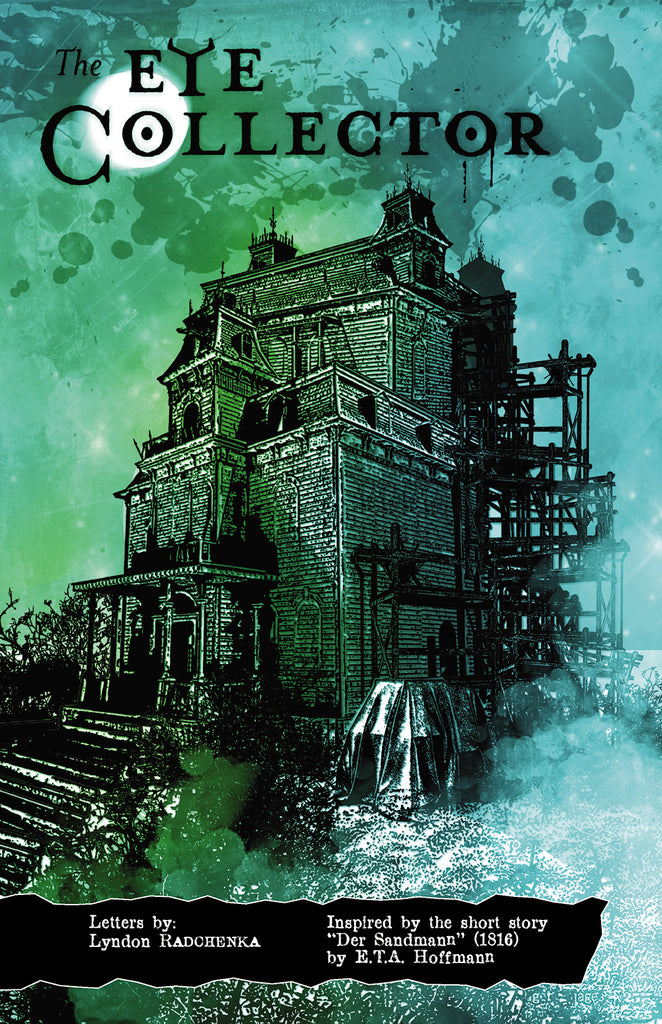 Zoom the image with the mouse
The Eye Collector #1
"A bizarre, surreal trip into a child's mind." —Silvia Moreno-Garcia, New York Times bestselling author of Mexican Gothic

"The Eye Collector is the exquisite and elemental territory somewhere below surface and somewhere above depth. It is insufficient to merely explain these pages, or even say you've read them. The correct reaction, I think, is to drool." —Tony Burgess, writer of Pontypool

The Eye Collector tells a horror story centered on a young protagonist, Nathan, who struggles to shield those he loves from a mythic amalgam of the Sandman and Man in the Moon. Equal parts god and parasite, the Eye Collector grants mortals what they most desire, in their secret hearts, in exchange for their eyes, which fuel his dark magic.

The comic's artwork reflects this dark, chaotic, surreal war for control of perspectives on reality. At turns touching and terrifying, with shades of Dave McKean and David Lynch, The Eye Collector will invade your nightmares and dissect your dreams.

Co-created by writer-illustrator GMB Chomichuk (Apocrypha: The Legend of Babymetal, The Automatic Age, Midnight City) and writer Jonathan Ball (Clockfire, The Lightning of Possible Storms), with letters by Lyndon Radchenka (Infinite Universe, What Will Not Last).

Writer: Jonathan Ball
Artist: G. M. B. Chomichuk
Letters: Lyndon Radchenka
Created by: Jonathan Ball & G. M. B. Chomichuk