About US
Riding Off The Page And Onto Your Screens
In 1977, four arthouse visionaries -- Moebius, Druillet, Dionnet, and Farkas -- brought their magazine Metal Hurlant to America. Its groundbreaking art would change the face of sci-fi, fantasy, and horror forever. In the 45 years since, the Heavy Metal brand became notorious for its mind-bending visuals, controversial content, and global pool of artistic innovators...
...And for being really f*cking fun.
Whether you're a veteran fan or a new explorer, we welcome you. Dive into the weird, forbidden worlds of Heavy Metal -- past, present, and future -- and discover sci-fi, fantasy, and horror like you've never seen before.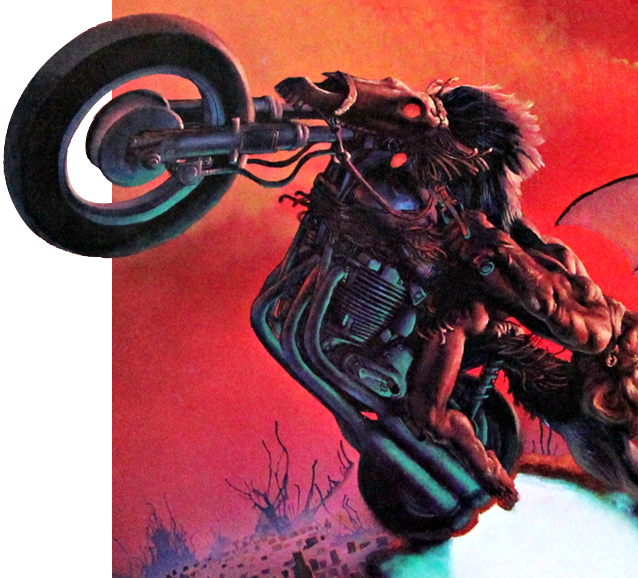 Featured Book of the Month
Magazine / Monthly Subscription
Heavy Metal Elements Series
"You can make a direct line from Heavy Metal to The Matrix and everything else going on today."
-Jon Favreau, director and actor: Iron Man, Spider-Man, The Avengers, and The Mandalorian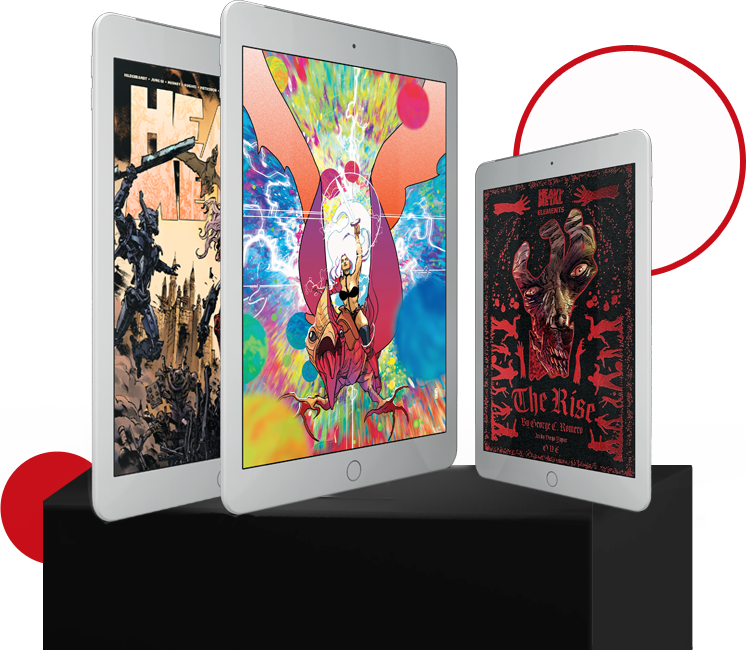 Interested In the Digital Ownership of your Books?
Walk into the future with Heavy Metal and Metal+, the first blockchain-enabled publishing house.